For Bulky waste in Amsterdam, you need make an appointment. You can bring bulky waste to the landfill in Amsterdam yourself or you can call us on as bulky waste company. We are a recognized collection service for bulky waste Amsterdam.
Rates bulky waste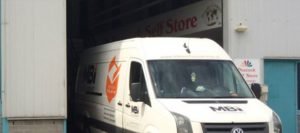 Disposal methods, regulations and rates vary depending on where you live. Please check your rates online below for the guidelines for waste disposal.   We collect bulky waste throughout the Amsterdam region. Such as in Amstelveen, Amsterdam North, Amsterdam West, Amsterdam East, Amsterdam South. We also collect bulky waste from Diemen, Amstelveen, Zaandam, Haarlem
Which bulky waste do you collect?
We collect all types of bulky waste throughout Amsterdam, such as:
Household waste, TVs and electrical appliances, Sofa and cabinets, washing machine and refrigerator, cupboards, garden waste and other bulky waste.
if you live in the Centre, West, or Zuid districts, you can pay to have your construction and demolition waste collected. For more information, please see  information and rates online.
Commercial waste amsterdam
Companies and schools and offices needs a waste company for the collection of their bulky waste.
Commercial waste
If your business generates larger quantities of waste, you will need to sign a waste collection contract with  waste collection service. Grofvuil Amsterdam is a commercial waste company who cans help you with commercial waste.  We do also Bulky waste and waste from construction and demolition for businesses
GrofvuilAmsterdam.nl is an approved waste collection company in Amsterdam 
We collect daily bulky waste in Amsterdam. in addition to bulky waste, we also do house evictions and office clearing. We do also moving services and we have als movers in Amsterdam We are also international moving company and moving to Germany and Italy and Belgium.
We do also cleaning services for your house and company.